Weekly Carpet Vacuuming Done Right
10/17/2016
Back To Blog
No matter whether you have kids running around the house all day long or you are a busy modern professional who's rarely home, you need to vacuum your carpets once a week, at least. This is necessary for keeping it in good condition and for maintaining the indoor environment safe as well. Do you know what's necessary for proper carpet cleaning using the vacuum? Let's find out.
Proper Preparation Is Key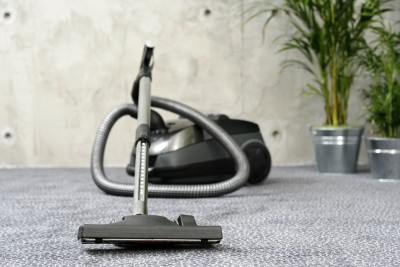 Make sure that you will be using a perfectly empty vacuum bag. If it's around half full, you can expect a drop of eighty percent in the performance of the vacuum. Just empty the bag if you are using a permanent one or replace it in case you have a disposable one before you start vacuuming the carpet. This is essential for proper carpet maintenance.
Another important aspect of the preparation is to remove all objects that might get in the way. These include not only small pieces of furniture like ottomans, but also objects which may be scattered around the room such as the toys of your kids and/or pets. You should watch out for miniature objects which may block the vacuum. To ensure that you find them, you may want to sweep the floor first. If you will make an attempt to remove stains, you should do it after vacuuming to get the best result.
How Many Passes Are Best?
Remember to vacuum the corners and tight areas (like the space under the sofa) first. Use the crevice tool for perfect reach and effective cleaning. Once you are done with this part, you can use the carpet attachment. You need to adjust the settings based on the specifics of the nap. You should have instructions provided by your manufacturer.
To answer the specific question, 4 passes are sufficient for an area which doesn't get heavy traffic. Otherwise, you will need to double the number of passes. Try to overlap the passes even a little bit to collect more dirt more effectively. You should also remember the golden rule of home carpet cleaning - always vacuum against the nap.
Last, but not least, combine the weekly vacuuming routine with other important house maintenance tasks. The most obvious one is simple mold inspection. Watch out for traces of mold while you clean.